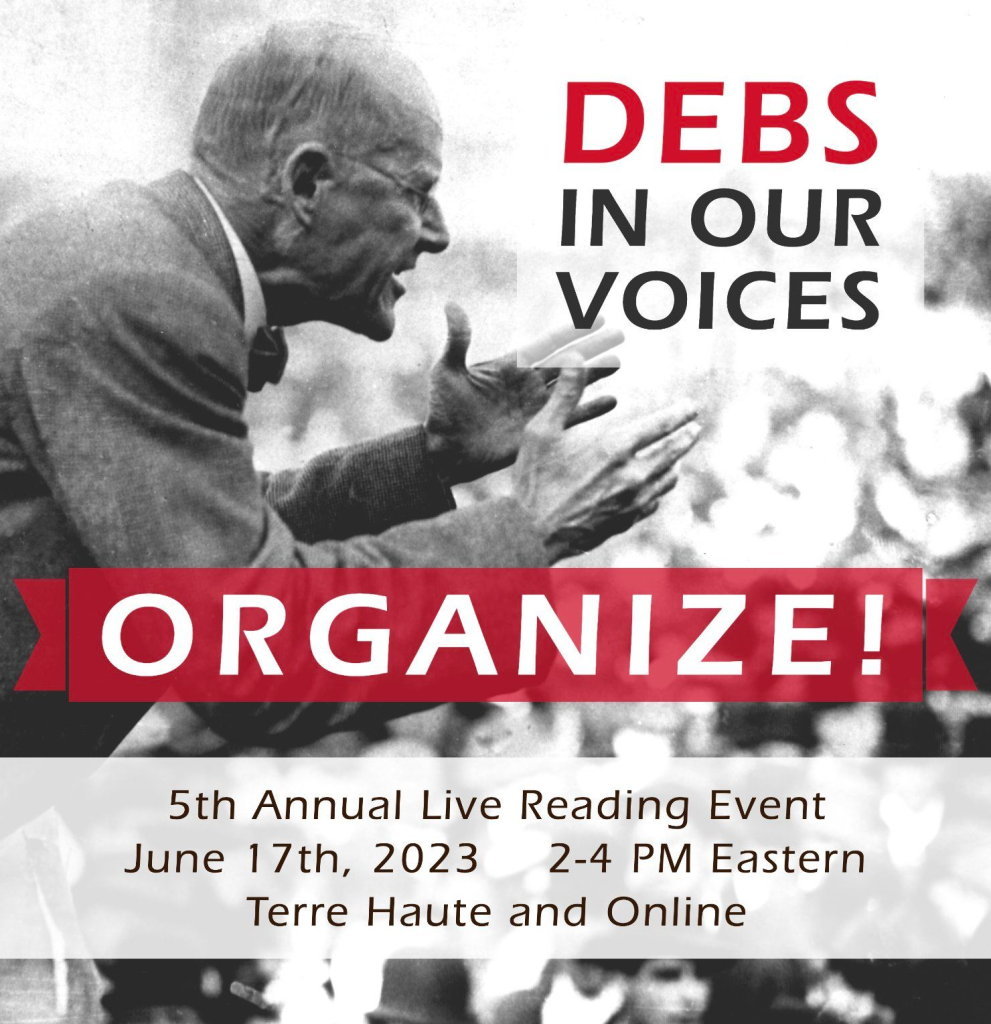 Join us Saturday, June 17th for our 5th annual live reading event. This year's theme is all about organizing –– bringing to life Debs' best writings and speeches on labor rights and economic justice. We'll gather at the Vigo County History Center and on Zoom for a hybrid virtual event.
Readers can participate in-person, on Zoom, or by submitting a video in advance. We need YOUR help: spread the word and sign up to be a reader at this link. Reader registration closes at midnight on Thursday, June 15th. Readers will be emailed further instructions.
The public is welcome to observe the readings and partake in discussion and refreshments. The event will be on the third floor of the Vigo County History Center and admission is free. To watch the program live on Zoom, register at this link (this is not a reader sign-up form).
Debs in Our Voices: Organize!
Saturday, June 17th, 2-4 pm
Vigo County History Center (929 Wabash Ave) & live online via Zoom
Admission: FREE
Contact: Allison Duerk, museum@debsfoundation.org
"I realize that finally the right must prevail. I never so clearly comprehended as now the great struggle between the powers of greed and exploitation on the one hand and upon the other the rising hosts of industrial freedom and social justice. I can see the dawn of the better day for humanity. The people are awakening. In due time they will and must come to their own."

Eugene V. Debs, 1918