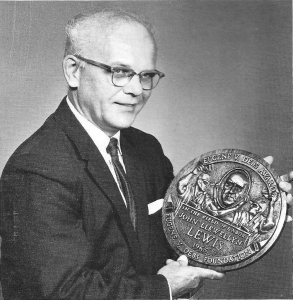 The first priority of the Debs Foundation when founded in 1962 was to preserve the Debs Home and open it as a museum for the public.
A second priority was to establish an awards program, this as another way to honor the memory of Debs and to assist in keeping alive the spirit of progressivism, humanitarianism and social criticism epitomized by Debs.
Each year since 1965, with 1972 and 2020 excepted, an award banquet has been held in Terre Haute honoring a person or organization which has worked in the spirit of Debs and which has contributed to the advancement of the causes of industrial unionism, social justice, or world peace.
So each fall, a banquet is held as a tribute to Debs and honoring an individual who has made significant contributions to society in the "Debsian" tradition. These persons may have worked in the labor movement, public service or education.
The 2023 Debs Award will be presented to Lynne Fox at the annual banquet on October 28th, 2023.
Award Recipients