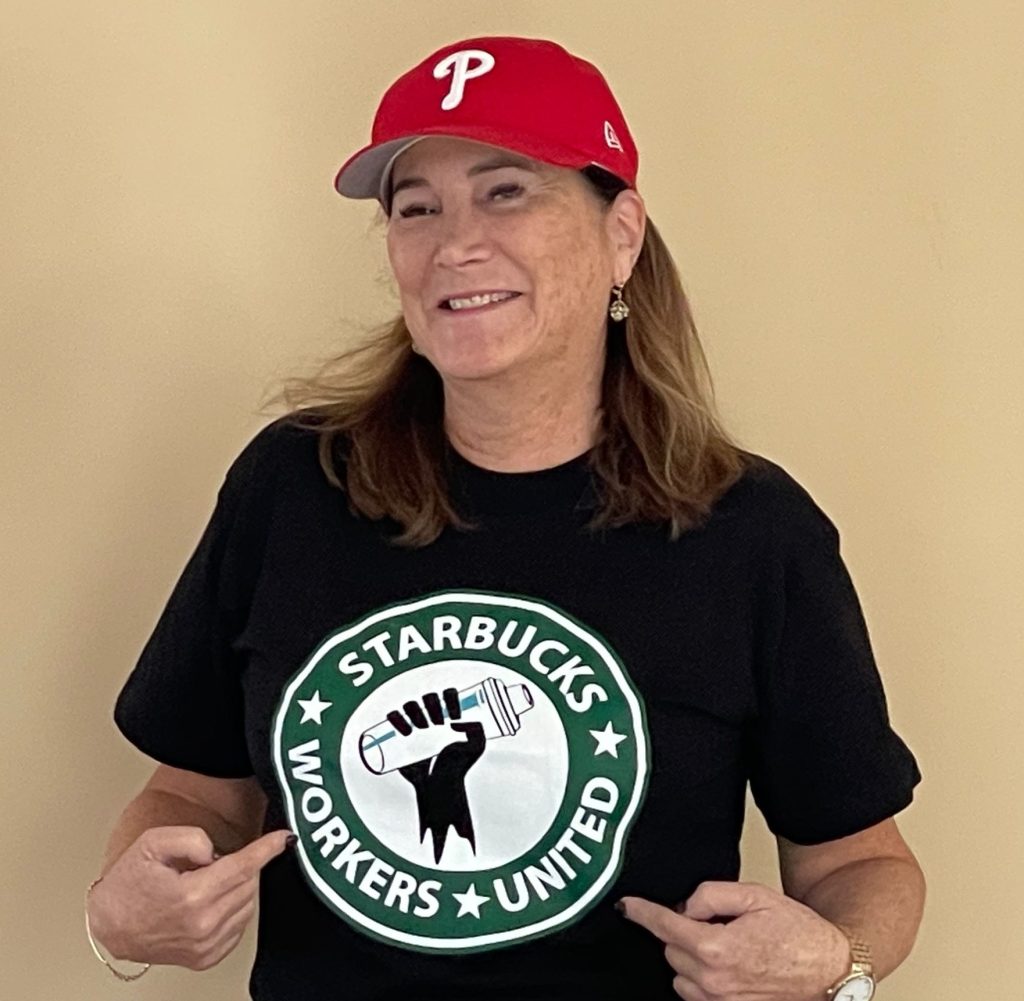 Long-time labor leader Lynne Fox, international president of Workers United since 2016, will receive the Debs Award for her lifetime commitment to labor, especially her work organizing Starbucks workers. The award will be presented at the 2023 Debs Banquet to be held October 28, 2023, at the Terre Haute Convention Center. The banquet will top off a day of activities centered on Debs and his work. In accepting the award, Fox said, "Honoring the legacy of Eugene V. Debs and keeping alive his spirit of humanitarianism and social criticism is an honor.  When Workers United embarked on helping the Starbucks Workers achieve their dream of being able to have a voice in their workplaces, we did it because it was the right thing to do and because they needed help to be heard.  It is an amazing privilege to be involved in this historic campaign as it's happening and taking on responsibility for this story, as it has evolved universally.
Just as Eugene Debs founded the American Railway Union, which was one of the nation's first industrial unions, in an attempt to affect an 'emancipation of the working class,' so too are mass numbers of workers asking for a voice on the job. On behalf of the thousands of workers who have already spoken up, and for the thousands who have yet to speak; we are honored to accept the Debs award."
Events will kick off with an open house at the Debs House Museum featuring guided tours by museum director Allison Duerk. As traditional, a graveside remembrance will be held at noon in Highland Lawn Cemetery at Gene and Kate's grave. Those wishing to stay after can accompany researchers John and Micki Morahn for a tour of other Debs family graves. 
At 2pm, the new film Brewing Change: The Fight for a Starbucks Union will be screened at Cunningham Memorial Library at Indiana State University, followed by a discussion led by Lynne Fox. ISU Special Collections, which hosts the Debs Collection, will be open after the movie featuring items related to Debs. 
The banquet will be held Saturday evening, with social hour at 6 and dinner at 7. Tickets will be available for online purchase soon. We hope you can join us!