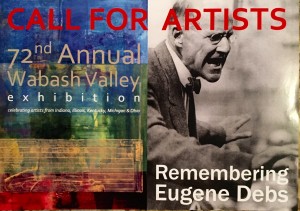 Deadline: Friday, April 29th, 2016
On display July 1 – August 27, the exhibition will include Leonard baskin's Homage to Gene Debs from the Swope Art Museum's collection. Artists are encouraged to create work that pays homage to the progressive ideas, humanitarian values, and social criticism of Debs.
More information is on the Swope website.